Our Servers
All dedicated servers are custom built and tailored to the exact needs of our clientele. We don't utilize stock or rental servers and we don't use cheap components to cut down on costs. We use fully buffered ECC RAM, industry quality hardware and drives and we fully test and harden each and every server before we deploy it.
Our Platform:
We are known in the hosting industry for our superior support team and service reliability and uptime. We harden and secure each server before we deploy it to our clients, which means there's a firewall running, rDNS has been setup, MySQL, FTP, SSH and other (potentially sensitive) services and ports are secured and/or closed so that we can guarantee a very fast and secure server backed by a great SLA.
cPanel/WHM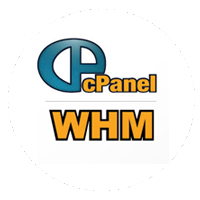 Afer construction, testing, hardening and securing and testing more, we deploy the new server to our client. Any requested control panel, hard drive partitioning or other specification submitted with your order is being taken care of and finally we send you the login details so you can go ahead and do what you want with your new server.
Need Support?
If you are in need of assistance, we are here for you 24 hours a day, 7 days a week and truly all days of the year. Test us out, submit a ticket on Christmas Eve on 10pm and yes, we'll be there to assist you. Cybro thrives on excellent support, and we'll make sure we do whatever we can to make sure our support is a smooth and courteous experience.